Hotel Sorrento Takes a Sustainable Step: Installing a 30kW Solar System to Reduce Carbon Footprint
In an era where sustainability has become a global priority, businesses are increasingly taking steps to reduce their carbon footprint. One such commendable effort comes from Hotel Sorrento, nestled in the breathtaking Mornington Peninsula.
With a commitment to environmental responsibility, the hotel recently installed a 30kW solar system, a move that showcases their dedication to sustainability.
This remarkable initiative was made possible by "Lightning Energy," a leading renewable energy company, in collaboration with owner Luke Cove. Notably, the hotel opted for premium solar panels by SunPower and a high-quality inverter by Fronius, ensuring maximum efficiency and long-term benefits.
Reducing Carbon Emissions in the Mornington Peninsula
The Mornington Peninsula, known for its pristine beaches and stunning landscapes, attracts a significant number of visitors each year. As tourism continues to grow, the region faces the challenge of minimizing its environmental impact.
Hotel Sorrento recognized this responsibility and took the initiative to reduce its carbon emissions, setting an example for others in the hospitality industry.
Partnership with "Lightning Energy"
To achieve their sustainability goals, Hotel Sorrento partnered with "Lightning Energy," a reputable renewable energy company.
With expertise in solar energy solutions, Lightning Energy guided the hotel through the process of installing a 30kW solar system. Their collaborative effort ensured a seamless transition to clean energy, while also providing ongoing support and maintenance.
Premium Solar Panels by SunPower
Hotel Sorrento's commitment to quality and efficiency led them to choose SunPower solar panels for their installation. SunPower is renowned for producing some of the most efficient and durable solar panels in the industry. By opting for SunPower panels, the hotel ensures maximum energy generation from the available sunlight, further enhancing the environmental benefits of their solar system.

Reliable Inverter by Fronius:
An essential component of any solar system, the inverter converts the direct current (DC) generated by the solar panels into usable alternating current (AC) for the hotel's electrical needs. Hotel Sorrento selected Fronius, a trusted brand known for its high-quality inverters. Fronius inverters ensure optimal energy conversion and efficient operation, maximizing the hotel's solar power utilization.
Environmental Impact and Benefits
By embracing solar energy, Hotel Sorrento demonstrates their dedication to environmental stewardship and reducing carbon dioxide emissions in the Mornington Peninsula. The 30kW solar system will contribute significantly to the hotel's overall energy needs, thus reducing their dependence on fossil fuels. This transition to clean energy is estimated to result in a substantial reduction in carbon emissions, making a positive impact on the local environment and contributing to a more sustainable future.
Setting an Example for the Hospitality Industry
Hotel Sorrento's proactive approach to sustainability serves as an inspiration to other businesses in the hospitality industry. By embracing renewable energy solutions, hotels and resorts can reduce their carbon footprint, attract eco-conscious guests, and contribute to the overall well-being of the local community and environment. Hotel Sorrento's investment in solar power not only showcases their commitment to sustainability but also sets a benchmark for others to follow.
Hotel Sorrento's installation of a 30kW solar system in collaboration with "Lightning Energy" highlights their dedication to reducing their carbon footprint. By opting for premium solar panels from SunPower and a reliable inverter from Fronius, the hotel ensures maximum efficiency and long-term sustainability. This environmentally conscious initiative not only benefits Hotel Sorrento but also sets an example for other businesses in the Mornington Peninsula and beyond. With each step towards renewable energy, we move closer to a greener future, preserving the beauty of our planet for generations to come.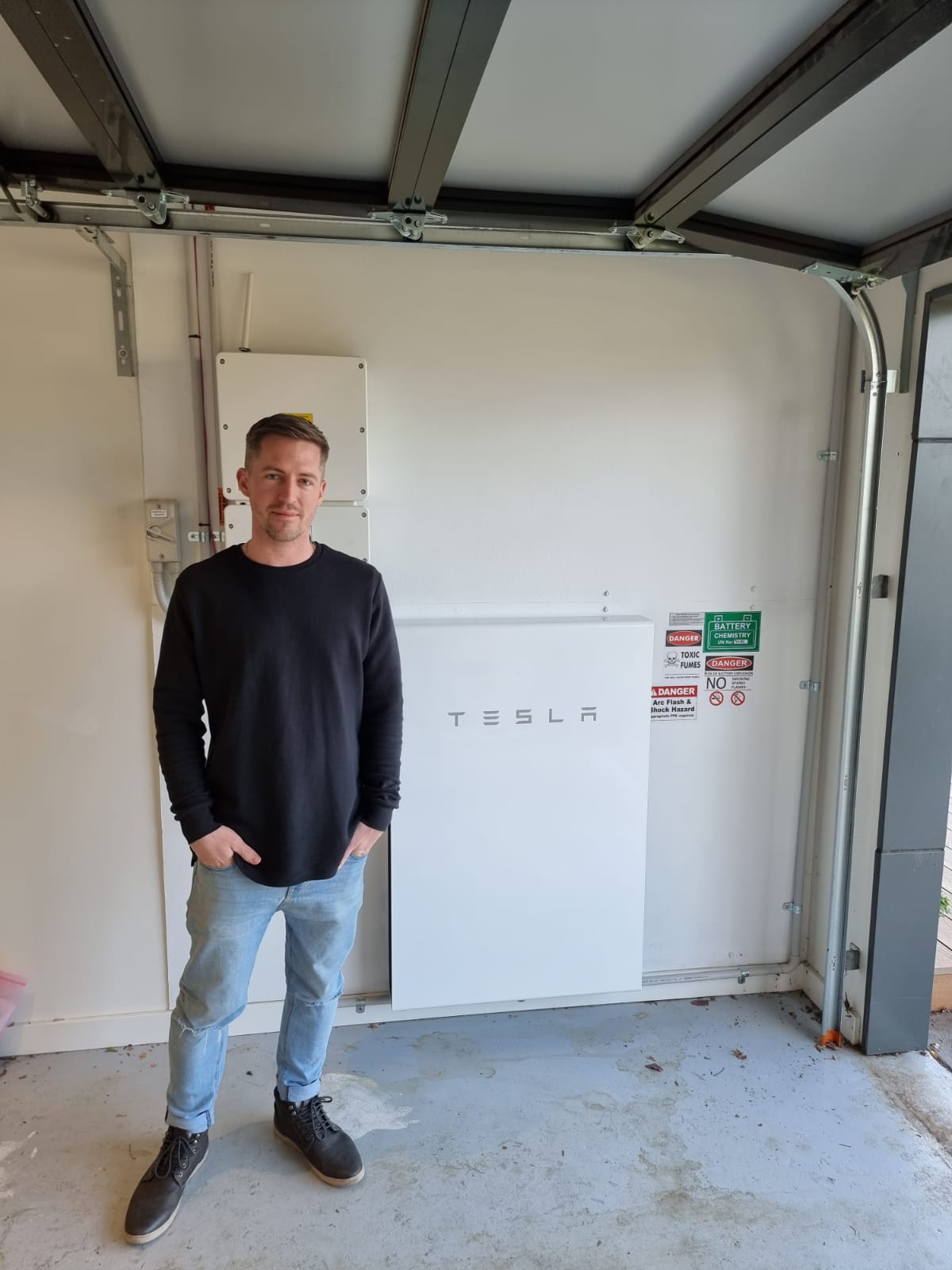 Luke is passionate about renewable energy and has been an electrician for over 15 years. After spending over a decade mastering his craft on the tools, he took to a leadership role within the renewable energy industry.

On a mission to electrify Australia. Luke is known for being at the forefront of his industry offering design, supply, installation and advice on solar panels, solar batteries, lighting, electric vehicles and chargers.

Luke has been known to invest most of his time (and money) in helping people create and experience new lifestyles through clean energy at home, business and with their cars. As well as investing his time training the next generation of climate enthusiasts through his team at Lightning Energy.