Jinko Solar Panels Review:
Are They Worth The Hype?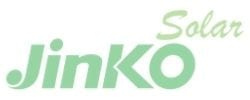 Jinko, Jinko, Jinko. That's all everyone is talking about these days. But are they really worth the hype?
So, of course it would be time for my Jinko solar panels review. To give you a quick run down, Jinko is now our top selling solar panel.
Jinko has honestly come a long way. And they are also subject to a lot of controversy because they are made and manufactured in China. 
More and more Australians are choosing Jinko over high end solar panels brands like SunPower, QCell or REC. 
Is this a wise move, or are they just following some hype over Jinko solar panels?
Do Jinko solar panels actually live up to their reputation? 
Would I (as a qualified solar electrician) choose Jinko solar over other solar panels?

If you want to go into a larger comparison of Jinko solar panels, I've written a piece on Jinko 440w vs Jinko 370w vs Jinko Cheetah here. 
If you are interested in a quote for a Jinko solar panel system, feel free to contact me through my 'specialist Jinko page' here. .
Let's take a jump into reviewing Jinko solar panels and if they are any good, or just a big hype.
Jinko Solar Company History
Jinko has been a long standing solar company founded in 2006. They are a Chinese company, but have operations in 30 different countries. Jinko quickly grew to become one of the largest solar panel manufacturers in 2016. 
Due to this, Jinko have also won many awards for their solar panels setting themselves apart from the crowd in terms of quality. Their success stems from a company goal to provide high performance, high durability and high reliability solar panels. 
In 2019, Jinko solar was announced as the biggest solar panel manufacturer in the world. Jinko shipped a whopping 14.2 gigawatts (GW) of solar panels. This was 3.9GW more than the runner up JA solar. This is a 25% growth since 2018, which is massive. It's safe to say we will be seeing a lot of Jinko solar panels in Australia.
Where are Jinko solar panels manufactured?
Jinko solar has 3 main manufacturing locations. The most is in China with 7 different manufacturing facilities all across the country. Second is Malaysia and last is in the USA.
This is where their Eagle solar panel is manufactured, which have become extremely popular with American homeowners.
Jinko does have plans to expand as well, not only in the size of their workforce but also in locations. Soon, we may even have a manufacturing facility in Australia.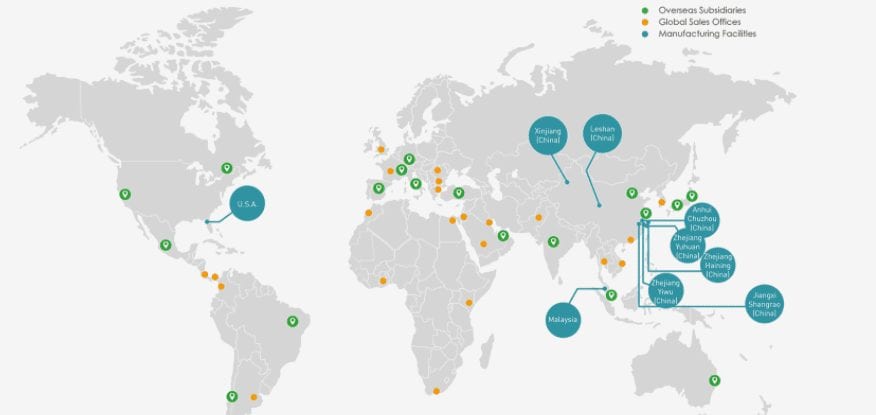 Does Jinko have offices in Australia?
Yes. They have a registered overseas subsidiary company based in Sydney.
Here they have a full sales team and full support team on hand. This is really important because it means Jinko can solve any warranty issues quickly and effectively.
Also it helps us by being able to keep up to date with their new products or any changes. Having offices in Australia is a big benefit. It's not just a sales center as well, it's actually a company.
It also takes the stress out of having to rely on your solar installer. You can just contact Jinko Australia directly and get your issues quickly solved.
Last year Australia received a large shipment of Jinko solar panels last year, and are known to have supplied the 255MW solar farm in Sunraysia, Victoria.
By the looks of the future plans as well, we will be seeing a lot more Jinko solar panels in Australia. They are forecast to ship over 20GW in 2020. In saying this, it's certainly worth seeing if Jinko will be your next best investment or not.
Types Of Jinko Solar Panel Modules
The Tiger 440w is one of the better panels produced by Jinko. It's ultra affordable and comes with some seriously high panel efficiency ratings of 21.25%. The only area that really lets this panel down is the 12 year warranty which is seriously behind compared to Sunpower or Qcell. 
However, I wouldn't let this put you off because the overall performance of this solar panel is next to none. I'd say if you're not worried about the warranty then this panel is going to be one of your best options. 
Being compact in size but offering 440w shows that Jinko are considering those with tough roof designs to maximise the space that is available and ensure you can generate the most energy from your system.
In sizes of 440w-460w
Tiling Ribbon Technology
Available in Bi-Facial
9 Busbar Solar Cell
Shingled-Cell Technology
TÜV Rheinland certified
Efficiency of 21.25%
25 Year Product Warranty
12 Year Product Warranty
60 Cell Solar Panel
All Black Option
I'd say that Jinko's Cheetah series is the most popular solar panel out of these 3. It's definitely one of our top sellers overall. We sell more Jinko Cheetahs than we do Longi at the moment. 
It's because it's an all round solid solar panel that's suited for pretty much all homeowners. Jinko has made sure that they are offering solar panels that are low in cost, but high in performance and quality. 
You can get these in half cut cells as well. Even this budget solar panel comes with some powerful long lasting warranties that make you question if there is much difference between Jinko and the high end solar panels. 
Sizes of 350W-370W
Efficiency of 20.38%
5 Busbar Solar Cell
PID Resistance
P-Type Cells
Lowers BOS Costs
Advanced Glass Texture
Limited Power Degradation
12 Year Product Warranty
25 Year Performance Warranty
I'd definitely say this is the best of all 3 solar panels, but of course being the best it may require a little extra investment. The Jinko tiger N Type solar panel seems to come with the best performance and of course the best warranty. 
It's good to see that Jinko is keeping up with the industry by offering a N Type solar panel with a 20 year warranty. The reason why they can offer this is due to the technology that is used in N Type cells making this much more durable and higher performing. 
Overall I'm really impressed by the 370w N Type and I know others are as well. This module is becoming more and more popular with our customers and of course across Australia. Jinko has really pulled the hat out the bag here.
In sizes of 370w-390w
Tiling Ribbon Technology
Available in Bi-Facial
9 Busbar Solar Cell
Shingled-Cell Technology
TÜV Rheinland certified
Efficiency of 21.32%
30 Year Product Warranty
20 Year Product Warranty
66 Cell Solar Panel
All Black Option
How Efficient Are Jinko Solar Panels?
On average, Jinko solar panels provide around a 19-21% conversion efficiency. For their Cheetah solar panel series you can expect an efficiency of 20.38%. With the new, high end Tiger series you can expect a conversion efficiency of 21.32%. 
In the industry I would say this is good, but not the best. However, in saying this Jinko have actually claimed to have broken the world record with their N-Type cells scoring a 24.79% conversion efficiency. This is not the first time Jinko has broken a world record as well. Back in 2019 they beat Longis world record, which brings us to the question. 
Which is better, Longi vs Jinko? 
As a quick update as we move into 2022 it would seem that Jinko averages around 20.5% solar panel efficiency across all of their solar modules. If you are looking for something more affordable like the Cheetah then this will be lower in conversion efficiency.
If you are looking for something that might last longer and comes with a general better performance like the N Type or 440w solar panel then you can expect to see a better solar panel efficiency. 
It's important to remember that this is quite high in the industry being most solar panels are not above 20% efficiency. You can actually read my blog on the most efficient solar panels in 2022 here.
Are Jinko solar panels efficient?
To conclude, Yes Jinko solar panels are efficient. They can provide you with a high converting solar panel, and are up there with some of the best in the industry.
However, if you are really looking for the most efficient solar panels I would suggest looking for SunPower or even Q Cell as they are leaders for solar panel efficiency.
Has Jinko Solar Ever Won Any Awards?
I honestly think this is where Jinko comes out on top compared to other solar panel brands. They have won so many awards for their solar panels in the past. Famous awards too, ones with high failure rates. It's actually quite laughable when you think they are 12 time world record holders. 
The reason why this is so important is because it shows that Jinko is doing something right. It shows they are setting their panels aside from everyone else in terms of quality and performance. They are competing to become the best in the industry, and being awarded for it. 
With that being said, let's jump into all the awards that Jinko has won for their solar panels and show you exactly why Jinko solar panels may just be your next best investment. 

Due to the growing concern for solar panels manufacturing to become as environmentally as possible, every year SVTC (Silicon Valley Toxics Coalition) provides an assessment. 
Back in 2015 they scored a very low score of 53/100. However come 2018-2019 they scored a perfect 100/100 and were ranked #1. This is evidence of Jinko's commitment and growth. 
You can be sure to know that Jinko are doing their best environmentally. The growth from the first year also shows how quickly they have grown to become the best in all areas.
PVEL/DNV GL Top Performer (8 years: Including 2022)
The PVEL/DNV GL test is really famous in the solar industry. There have been some big fish like REC and QCell to take these tests and pass them, along with many others to fail them.
The Top Performer award includes a series of vigorous tests conducted on the solar panel. Its aim is to find out the reliability and performance of the panel. 
Jinko has won this award 8 years in a row. It's just been awarded the Top Performer award for this year as well. They actually entered 4 different solar panels and each one of them received the top performer award in 2020.
Ok, so let me say it straight. Jinko has passed one of the toughest solar tests in the industry, not once but 8 times. If that doesn't tell you how good Jinko solar panels really are, then I'm not sure what will. 
Honestly, this really does show to me as a solar installer how good Jinko solar panels actually are. I care alot about the performance and reliability of the solar panels I install and I want to keep my customers happy. I know that this test is well respected in the industry, and highlights the good panels from the bad. 
Update for 2022, Jinko has been awarded the PVEL/DNV GL Award for 2022. This goes to show that Jinko solar panels are still at the top of their game in 2022 and aren't slowing down. Quite impressive if you ask me. 

TÜV Rheinland All Quality Matters Award
Again, Jinko blows me away by winning this award. It's something that you would expect a really expensive, high end solar panel to receive. But no, Jinko who provides low cost, good budget solar panels have won it instead. 
It's said that this is one of the hardest awards to win in the industry. It's super competitive and well respected if won. Jinko has been recognised as the winner of this award 6 times. 
I'm also impressed that they've managed to maintain these awards year after year. Which means they are constantly improving. More reasons why Jinko solar is being given such a high score in this review.
Jinko's Swan series was announced the winner of the Intersolar Awards in 2019.
This award is given to companies who have made an incredible contribution to the growth of the renewable energy and solar industry.
It's fair to say, as the world's biggest solar panel manufacturers, that Jinko deserved this award over anyone else. The award also honours technological and groundbreaking new innovations such as those created with the Swan Series.
Again, this makes me think that Jinko could possibly be the best solar panel provider in the industry at the moment.
Top Brand PV Europe Seal 2019 & 2021
This award is created by opinions and votes from solar installers in Europe and Australia. Solar installers from some of the leading markets in Germany and Spain acknowledged Jinko solar panels as exceptionally high-quality products. 
This is probably the reason why most solar installers will recommend Jinko solar. I must admit, it's one of my personal favourites as well. 
Jinko has won this award 2 years in a row as well. If we love this solar panel, then so should you. We are recommending it because we (as solar installers) have the experience to tell a good panel from a bad one. 
Quick update, it seems that Jinko has won this award again for 2021 as well. This makes it 3 years in a row which is extremely impressive from this brand. Now, if this isn't enough to tell you how good jinko is, I'm not sure what will be.
Take it from these awards, Jinko is worth your money.
What Makes Jinko Solar Panels So Good?
A combination of things really.
The price, quality, efficiency and performance of Jinko solar panels is what makes them one of the best solar panel manufacturers in the world. Due to them having a great team of researchers, they focus on providing some of the best solar panels for a low cost. 
Latest technology has allowed them to separate themselves from the rest and provide long lasting warranties, and high performing solar panels. I also think that Jinko puts back into their business, meaning they will forever be developing the best solar panels in years to come.
It also helps that they are 12 times world record holders, and claim all the famous solar industry awards.
The Jinko Solar Panels Review
Could you expect nothing less than 10/10 for the price? Jinko solar panels are extremely affordable. When you compare the price to some other solar panels offering similar specifications in the industry you realise just how high in value Jinko solar panels are. 
Jinko is making solar panels more and more affordable each year. When you also include government rebates, you can pay very little for a Jinko solar panel system.
On average Jinko provides a 15 year product warranty and a 25-30 year performance warranty. Of Course let's not forget the N Type tiger with a 20 years product warranty. The issue is this is still quite low if you compare it to something like SunPower sitting at 40 years warranty. 
I'd say though, for the affordability of Jinko this gives them one of the best warranties compared to other panels that offer a price match on Jinko. For what you are paying, you are getting one of the best warranties.
Given all the awards Jinko has won it's safe to say they deserve a 9/10. I would say there are just a select few panels that will beat Jinko in performance. It's equally impressive that they have maintained the awards year or year. 
Also they will guarantee their performance for 25-30 year depending on the panel. This alone shows their confidence in the panel's performance.
Now, I wouldn't say Jinko solar panels are the most efficient in the industry. SunPower is killing that at the moment and has been for a while.
However, they are pretty average in the industry. I would say most solar panels are offering around 19-20% conversion efficiency at the moment. Anything less than this would be below average. 
Still, compared to where we were a few years ago this is good. Again, we still have a long way to go to get above 50% though. Let's hope Jinko can keep up the good work.
I hope that after this, you would agree with me that Jinko solar panels have earned a 9.5/10.
Honestly, working with these solar panels is awesome. They are cost effective and high quality. Plus you're going to see a quicker return on investment than something like QCell or REC. 
That is really what you need to consider in this, would it really be worth spending extra money for such a small difference?
Look, let's be honest. Jinko is not far behind the expensive, high end solar panels brands in the world. 
They win the same awards, they break world records, they offer similar warranties. 
But, they are much cheaper. They are way more affordable, and that's the biggest factor that makes Jinko so good. I mean you have the obvious Sunpower panel which is the dominant leader but what I'm trying to say is for the price, Jinko is giving them a run for their money. 
For double the cost you will be getting 2-3% more efficiency, and a very similar warranty. For me this just doesn't make sense, and I'm sure it doesn't for you either. 
It's something to think about whilst researching how to buy the best solar panels for your home.
Luke Cove
Managing Director
Lightning Solar & Electrical