Are Commercial Solar Panels Worth It?
Our Top Solar Experts Reveal Exactly Why Commercial Solar Panels Are Worth It For Your Business!!
Are commercial solar panels really worth your investment? …
Well, it's an excellent question that we all want to know the answer too. When you are forking out hundreds of thousands of dollars, are they going to waste when you invest in solar? 
Well, the short answer is yes. Solar panels are one of the strongest and safest investments you can make in 2021 and probably in the next 100+ years. It's recently been announced that solar energy is the cheapest form of electricity in the world. Therefore, you will be getting the most affordable energy source for your business. 
Without going into too much detail, but investing in solar provides a return. You will make your money back with the amount of money you save on your energy bills. 
This in itself suggest just how 'worth it' commercial solar panels are…. But for those of you who are still unsure, let's dive into finding out if commercial solar panels will be worth it for your business. 
If you know that you are looking for solar, but not sure what panels are right for your business then feel free to read my guide on the 6 best commercial solar panels you can buy for businesses in 2021. 
How can commercial solar panels benefit my business...?
Reduce Your Business Costs
Commercial solar panels can significantly reduce the cost of your business power bill each month. By having solar panels installed to your business property you can massively reduce how much energy you are using from the grid.
Using your own clean, renewable energy will free up your business costs and power bills so you will have more disposable income. Commercial solar is worth it for businesses that use a lot of power and are heavily reliant on the grid.
Businesses like supermarkets or independent schools will benefit the most from having solar panels. Any money that gets saved can also be invested back into the business.
Having reduced business costs provides many different benefits and makes commercial solar worth installing. On average, if a business installs a 70k/w system they can reduce their costs by $10,000-$12,000.
(*Please note energy yields, energy prices, panel tilt and panel performance may change savings)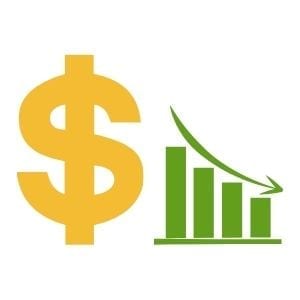 Your Business Will Become environmentally friendly
We are becoming more educated about the world we live in. Taking a stance on the climate crisis is becoming more and more popular among communities and consumers.
Businesses all around Australia are making the move to a greener future. This has a great impact on local communities and offers a range of different benefits. Promoting your new environmentally status can help generate new business and referrals.
Support from local buyers and sponsors will begin to start flooding in when businesses move to solar panels. The reason is that you become more popular when you withstand the correct business ethics and morals.
Increased popularity leads to more sales and more growth for your business. Commercial solar will gain you an eco-friendly status, and that makes getting solar panels worth it in Australia.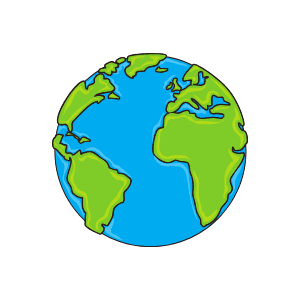 Have more money to spend on growing your business
By installing commercial solar panels you are using energy that you have generated yourself and not from the grid. When you are not buying energy from the grid your electricity bills will go down.
This means you will have much more money each month to invest back into your business. Many business owners who have installed solar invest their money back into high-profit areas such as sales or marketing.
These areas will also help your business grow. We like to call this the commercial solar investment funnel, and here is a picture.
The money that you save each month could also be used to help pay off any loans or fiance you have for your commercial solar system.
This solar investment funnel makes complete financial sense for business owners, and clearly suggests commercial solar panels are certainly worth the investment!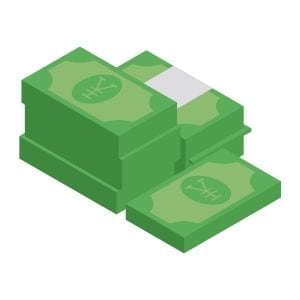 Increase your property value
Another great benefit that makes commercial solar worth it, is the increase in your property value. Although you may not be installing solar for this reason it's a fantastic asset to have.
This can help you increase your business worth because your assets have become more valuable. Becoming more independent in your business property will also attract more investors and potential buyers.
Commercial solar will leave your options open and know that you have solar as an asset if you ever wanted to sell your property and move into bigger premises.
Any potential buyers or investors would much rather look towards a company that is independent of the grid and produce their own power if there were any emergency blackouts or problems.
In this day and age, most potentially buyers are looking for properties with solar panels installed. Due to the large number of benefits commercial solar provides it makes them extremely sought after.
Not everyone will get solar to increase their property value, but it definitely makes commercial solar worthwhile.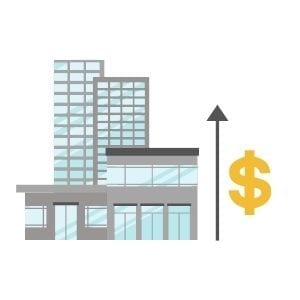 Reduce the operational costs of your business
Reducing your business operation costs has a massive range of benefits for business owners. For any businesses that have high operational costs, then solar panels would be a wise investment for you.
Reducing operational costs of a business is arguably one of the most important ways to make your business more profitable. All large companies are looking to minimise the costs of operations and investing in commercial solar can help you considerably.
The way it works is through decreasing the money you spend on energy, power, lights and anything electrical. Energy is one of the most expensive areas for businesses, and one of the most used expenses as well.
Reducing this will positively lower your operational costs and spurt growth for your business. Seeing lower costs and higher growth for your business is one way that makes commercial solar worth installing.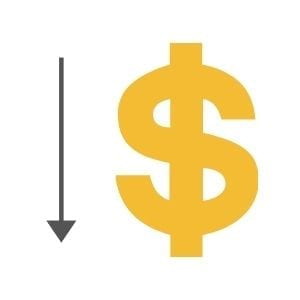 Commercial solar panels have a very low maintenance requirement. Due to the nature of their robust design, solar panels are built to last for years.
Again this is shown in the warranties of commercial solar panels offering a minimum product warranty of over 10-15 years (dependent on the solar panel brand).
Having a low maintenance product is great because you will not have to worry about your commercial solar panels once they have been installed. Every now and then it is certainly wise to get your solar panels cleaned to maintain optimum performance, but this could be every 5-10 years.
The benefits of commercial solar panels having low maintenance is that they will not cost you any more money than your initial investment.
You can rely on your solar panels to begin to make you a return on investment and not cost you anything more.
For us, being able to leave our solar panels to work their magic shows just how much commercial solar is worth it in Australia.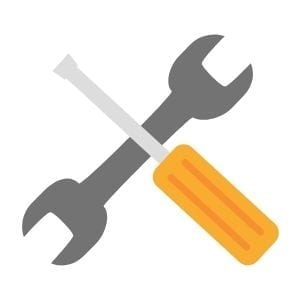 Of course we cannot forget about one of the biggest benefits installing commercial solar will provide you. A return on investment is important for business owners to ensure that you are making profit from your decision.
Fortunately commercial solar panels can provide you a huge return on investment. Once you have initially purchased your solar panel, you will begin to see a massive savings on your operational costs and energy bills.
These savings will allow any money that was previously spent on energy and operations to free up. You could either put this money aside to help pay off your commercial solar system quicker, or you could reinvest it into high profit areas.
Not only this, but one you have paid off the cost of your commercial solar panels you will still be seeing the savings on your energy bills and operational costs.
Solar panels are becoming more efficient as well, meaning your return on investment can get paid off quicker. The more efficient your solar panel system, the more energy and faster returns. 
This means that you will then be seeing a return from your commercial solar panels. Free money back from your system is not bad ey! Definitely proves that commercial solar is worth the investment.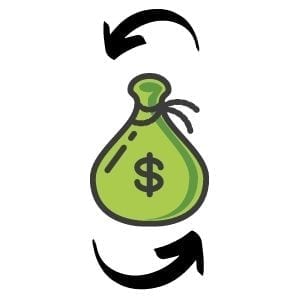 Government loans & rebates
Our government is realising the benefits for businesses to invest in commercial solar. This is why they are providing some awesome financial incentives to help businesses move to a greener, cheaper future.
These incentives come in the forms of Small Scale Technology Certificates. If you own a commercial solar system over 100KW you are able to take advantage of these STCs. They can be claimed through your chosen solar installers and discounted from the quoted price of the job.
Businesses have found it much easier to claim it through their solar installers and see the discounted price of their solar system, rather than claim STC's themselves.
Additionally, not only will you see a discounted price for your solar system but any excess energy you produce can be sold for more money. That's right, you can actually make money from your commercial solar system!
As well as provide your community with clean energy to us. If this doesn't make commercial solar worth it then we don't know what will!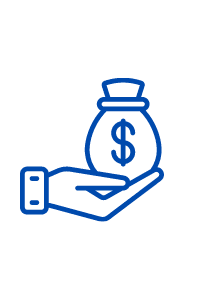 COVID 19 Stimulus Packages!
COVID 19 – In this unprecedented time the government has also provided some stimulus packages to help businesses looking to install solar.
In short they are increasing the instant asset write off from $30,000 to $150,000. This is the equivalent of $45,000 tax credit on a $150,000 commercial solar system.
You can only apply if your business turns over less than $500 million. 
You can find out more information here.
Price per K/w is dropping for commercial solar panels
A study shown by Choice solar indicates that prices for commercial solar are actually dropping.
This not only means commercial solar panels are more affordable now, but are also becoming more and more affordable in the future. Please see the image below.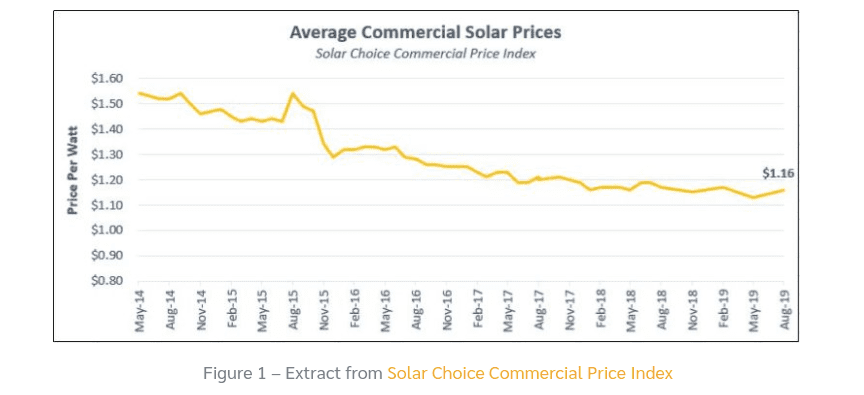 You Don't always need a roof
Depending on the size of your commercial solar system, you may require extra space for your solar panels. One option that is available would be to look to get your panels mounted on the ground close to your roof solar panels.
This can allow for a more flexible solar system and even bigger savings. With more space you could optimise on a bigger and better system to slash your energy bills even more than predicted.
Although something to consider would be that it comes with an extra cost having floor mounted solar panels as well as a more complex solar system and site design.
It would work extremely well for those with limited space and a big budget.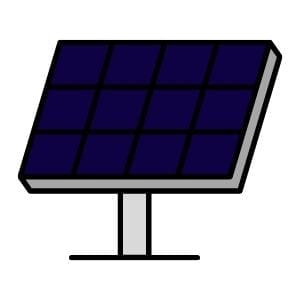 So, to answer your question...

Are commercial solar panels worth it?
Lets give a fair statement here. Given all the benefits that commercial solar panels can offer your business, there is a strong chance it will be worth investing in for you.
We are not forgetting the fact that the upfront cost of commercial solar is high, but with government rebates and the price per K/W reducing it makes solar more affordable. 
Also, we would love to hear your thoughts so feel free to leave a comment below. 
How much can you save with commercial solar panels?
We agree, commercial solar panels are only worth it if they can save you a considerable amount of money. In saying this, let's work out how much money you can save by moving to commercial solar. 
We have based this from an average of 4.5KW/h per day generated from your commercial solar panels. These figures will be dependent on quality of system, location, tilt and angle + other factors.
| | | | | |
| --- | --- | --- | --- | --- |
| Size of solar system | Daily Energy Generation (kWh) | Yearly Energy Generation (kWh) | Assumed Price Rate | Yearly Savings Based On 70% Self Consuption |
| 10kW | 45 | 16,425 | $0.20 per kWh | $2,644 |
| 39kW | 175 | 63,875 | $0.15 per kWh | $8,071 |
| 70kW | 315 | 114,975 | $0.13 per kWh | $12,877 |
| 100kW | 450 | 164,250 | $0.10 per kWh | $14,947 |
Luke Cove
Managing Director
Lightning Solar & Electrical