Canadian Solar Panel Review:
Are They Any Good?
I've been wanting to do a Canadian solar panels review for a while now. They have become increasingly more popular in Australia as the years go by.  They've become more and more popular in Australia and are definitely recognised as a trusted solar panel brand.
In fact, recently they have landing some huge shipments to increase the supply of Canadian solar panels in Australia which I'll go into more detail shortly. This is good and means we can expect to see more quality solar with these panels. 
Canadian solar panels have actually taken the Aussie commercial solar market by storm. This is a good sign because it means a lot of money is being invested into these panels. When big companies and businesses are buying these panels, you know they've done their research. 
When compared to Jinko, and other solar panel brands Canadian offers a similar performance and warranty. In terms of price, they're pretty much the same as well. 
I'm going to take a deep dive into Canadian solar panels and provide you with an honest and open review. Enjoy!
If you are interested in these solar panels and looking for a solar proposal (We don't do quotes, we offer a bespoke system design tailored to each different homeowners needs, budget and requirements) then get in touch with one of my Canadian design engineers here.
UPDATE JULY 2021: Canadian have upped their HiKu 370w solar panel to a 25 year warranty… You can read more about it here. 
History Of Canadian Solar Panels
Who are Canadian solar panels?
Canadian solar panels were founded in 2001 by Shawn Qu and are now the 5th largest solar panel producer in the world today. A warm tale of an engineer pursuing his dream of providing the world with solar power.
Offering a wide range of solar panel solutions for business and homeowners, they have over 17 manufacturing facilities around the world. Canadian solar also has 4 warehouses in Australia.
The company offers affordable, high quality solar panels and is part of the Bloomberg tier 1 ranking solar panels.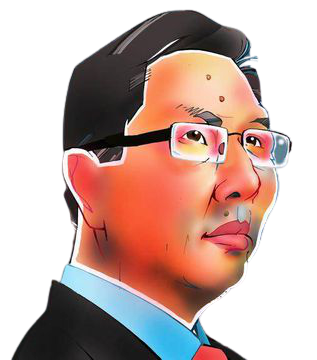 Where are Canadian solar panels made?
The most known locations of Canadian solar panels manufacturing are China, Canada, Vietnam, Indonesia and Brazil. In saying this however, they do have over 17 worldwide manufacturing facilities.
Given that we are in Australia we will most likely purchase Canadian solar panels that are manufactured in China.
This will not in any way drop the efficiency or quality of the solar panel.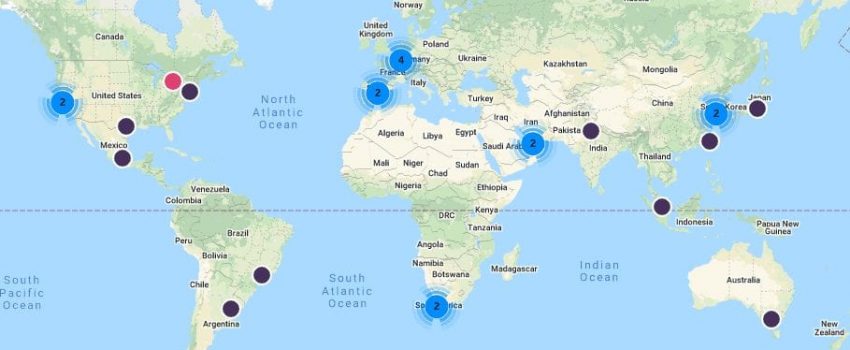 Do they have offices in Australia?
Yes. With over 4 different facilities in Melbourne, Brisbane, Perth and Sydney they are becoming more and more popular here.
It actually makes it more affordable to have such easy access to these tier 1 solar panels. If you have any issues then you know that support is available within Australia.
Additionally they will operate within Australia times which makes life easier. Any claims on warranties will be seen too quickly by support.
No one wants to be stuck on support in China trying to claim your warranty.
So far so good… Canadian solar is already sounding like a leading solar panel provider. Lets get stuck into some of the nitty gritty details. 
Canadian Solar Panels Extended Their Warranties To 25 Years in 2021…
Well, to be honest for me this was a really surprising move by Canadian solar panels. I definitely didn't see this coming. However, back in 2021 they announced that they are increasing their product warranty on the 370w panels to 25 years. 
This is a huge 13 year jump from the 12 year warranty they previously provided. Since this power move, we've seen a massive increase in demand for Canadian solar panels, so I'd actually say it's worked out extremely well. 
It now puts them up with the likes of Sunpower solar panels and other high end panels like LG neon and Qcell panels offering 20-25 year warranties. It comes after Jinko released their N Type 390w solar panel which comes with a 25 year warranty. 
It seems like the industry is moving into a more reliable product warranty and shows that solar panels are becoming more long lasting. I've gone into much more detail about the new Canadian 370w warranty increase here, please feel free to read it.
You Can Get A Fast Return On Investment With Canadian Solar Panels
One huge benefit of Canadian solar panels is their quick payback time. They come with an extremely fast return on investment and of course now being back by 25 years, you can see a very long return as well. 
I'd argue that this actually makes the best solar panel you can buy. It pays itself off very quickly and is guaranteed to provide you returns for 25+ years. Like I mentioned above, this is the same warranty as the solar panels which require the highest investment. 
Canadian panels are still extremely affordable and therefore you could argue what is actually the difference between these and LG panels which are almost double the cost? 
I'd probably say that LG has lost its unique selling point here because why pay double the price for a solar panel with the same warranty? 
Especially when you can get a much faster return from Canadian 370w solar panels compared to LG panels like Neon H or Neon 2. This is exactly why homeowners are moving towards these solar panels.
It honestly doesn't make much sense to buy LG when you can save more money with Canadian and still get backed by a 25 year warranty. In fact, I'd strongly recommend using the money that you save going with Canadian vs LG and use that money to invest into a bigger system.
With a bigger system you will see greater returns, and future proof your home. Although you might not be using that much energy right now, there is a strong chance you will in the future. We're using 10x the amount of energy compared to 10 years ago because of all the new devices and other electronic goods we have access to.

What Type Of Models Are Available In Australia?
Canadian solar has a wide range of both residential and commercial solar panels available in Australia.
We have chosen the 3 most popular solar panel models to compare against each other. 
Which one will come out on top?
What I Think About These Panels...
This is probably the most popular panel out of the three because it's a general all rounder and great fit for most homeowners. It's perfect for getting a fast return on investment and has now since been improved with a 25 year product warranty. 
Overall, this panel is a really good-budget panel and compares favourably to others on the market. We've seen increased demand for the HiKu panels over the past 5 years and I can expect to see demand continue to rise over the next few years. 
I've actually written another article going into this 370w HiKu panel a little more, which you can read here if you like.
HiKu panels key selling points are;
350W-370W in size
White back sheet (Not Bifacial)
Available in Polycrystalline and Monocrystalline
Max. Efficiency 20%
120 Split Cell
25 Year product warranty
25 year performance warranty
What I Think About These Panels...
Well, honestly this is one of the best solar panels I've actually seen in a while. It's definitely up there with some of the mid-range solar panels like QCell and Jinko. This is a newer solar panel as well being brought out in Australia back in 2020. 
These panels are really awesome because they pack some serious power whilst still being sized appropriately to fit on your roof. This allows you to maximise the space you have available on your roof and pushes for a larger, more future proof system. 
They are also backed by a strong 25 year warranty and come with a sleek, cool design. Canadians are also using advanced heterojunction cell technology which sets them apart from the crowd. I strongly recommend this solar panel.
HiHero panels key selling points are;
405-430W In Size
Better Shading Tolerance
Heterojunction Cell
Max. Efficiency 22%
Anti PID Performance
25 Year Product Warranty
25 Year Performance Warranty
What I Think About These Panels...
One thing I haven't stated yet is how good Canadian solar panels are for commercial businesses. They have a really strong range of commercial solar panels that are great for industrial building or even solar farms. 
The BiKu is one of these panels. It packs a punch with high efficiency and comes in a wide range of sizes. It's great because it's bifacial, meaning it takes advantage of the sun's rays and can generate energy even from the back of the panel. 
Overall, this is a great solar panel for commercial businesses but also for large residential homes to take advantage of. You will see fast returns and a high quality performance from this system.
BiKu panels key selling points are;
Bifacial – power generated by both sides of panel
290W-310W in size
Available in Mono & Poly
120 split cell
Max. efficiency of 19.5-25%
12 year product warranty
30 year performance warranty
You Can Get A Fast Return On Investment With Canadian Solar Panels
Well, let me start off first by saying that I would strongly recommend Canadian solar panels to my friends, family or neighbours. Therefore, I am happy to recommend them to you. 
The reason being is because when we compare them to other panels, they actually come out quite favourably. Now, I would say this has changed considerably since they have updated their warranty to 25 years. 
Overall, in terms of specifications the 370w panels compare strongly against my top solar panels like Longi, Jinko, QCell and Sunpower. 
In fact, I'd hate to say it here but they might just top Longi. It's a tough call. Longi definitely provides the better quality panel however they only offer a 12 year warranty. Canadian provides a 25 year warranty, however it is only on a p-type panel. It's certainly a tough call. 
When compared to the likes of Jinko, again it comes out favourably. Same with QCell as well, however I'd probably say that Q Cell takes the edge because they provide advanced German technology but of course this comes with a slightly higher investment. 
Sunpower are just the kings of solar panels but Canadians are still giving them a good run for their money. Sunpower is the most efficient but Canadian solar is working one something which I will go into more details later.
Canadian Solar Panels Have A Strong Australian Presence
Another huge benefit for Canadian panels is their big Australian presence. They actually have a local team across Australia that will be able to help with a variety of solutions for homeowners. This includes warranty and support which is probably the most important. 
Of course, one huge selling point of Canadian solar panels is now their new 25 year warranty so therefore, you want to have a good support team to match that. Without a good support team your warranty is worthless or might take a lot of hassle. 
They also offer logistics meaning supply is easier to get for Canadian solar panels. This goes to show just how big the company is. I won't forget to mention their sales team to support as well and help you get the right solar panels for your home. 
Overall, having a strong Australian presence is important because it means we can rely more on these solar panels in Australia without having to ring overseas numbers or pay overseas import taxes etc. 
Most importantly, you can trust more in your warranty and that any issue can get resolved quickly by their local support team.

What Makes Canadian Solar Panels So Good?
There are a few factors to be honest, so I'll go through most of them that I think are important and things to consider when choosing a solar panel brand. 
They have a large global presence which means that they are recognised as high quality solar panels around the world, and not just in Australia. This means you can associate trust with the brand and have peace of mind that you're buying a popular, known solar panel. 
Also, Canadian solar panels are backed by a huge 25 year warranty and this is as good as you can get in the industry right now. Things might change in the future but it seems 25 years is the best warranty you can get on solar panels. 
Finally, these panels are high quality and come with a strong performance. This has been tested and achieved different awards for several different solar panel modules. Again, this shows to me just how good Canadian solar panels are, proving their quality to all.
In 2020, Canadian Solar Broke The World Record For The Most Efficient Solar Panel
That's right! Back in 2020 Canadian solar panels set the world record for the most efficient solar panel coming in at a whopping 23.81% conversion efficiency. 
This is seriously impressive and interestingly enough, they broke their previous record by around 1%. This was on an N Type silicon wafer cell which is similar to the technology that is used by Sunpower and other high end panels. 
Pretty good to see to be honest and I'm glad that Canadians managed to beat this record. Although it's awesome to say they have the most efficient panel, I'd probably not think too much into it. 
Simply because it's around 1-2% more efficient than other solar panels and I can imagine it's also much larger in size as well. I've gone into more detail about solar panel efficiency and why it doesn't matter as much as you think. You can read my guide here. 
I guess to summarise, the reason why I'm mentioning this is because it shows that Canadian solar panels are constantly developing and advancing which is exactly what you want from a solar panel manufacturer. You want to ensure that they plan on being around in the future.
2020 PVEL/DNV GL Top Performer Winner

CS1H-MS HiDM 330W Solar Panel
In 2020 Candian solar panel CS1H-MS was awarded the top performer after passing all 4 PVEL/DNVGL tests.
Testing provided by DNV GL/PVEL is renowned to be accurate and conclusive. This is a really good step in the right direction for Candian solar panels. 
The following 4 tests it passed are;
Thermal cycling
Damp heat
Dynamic Mechanical Load Sequence
Potential Induced Degradation (PID)
Full Canadian Solar Panels Review
Given the performance of these solar panels they are extremely well priced.
Competing with the likes of Jinko and Longi for the best value solar panel. Price is definitely a really good factor for Canadian solar panels.
They are not overpriced. For the warranty and service that you get with these solar panels it makes it worth it.
It's safe to say Canadian-solar panels are great value for money and get a high price rank from us.
Canadian solar panels offer a 25-30 year performance warranty. This is up there with the likes of LG and SunPower's long lasting performance warranty.
Does this suggest their performance is just as good as the top range of solar panels? Most likely.
You are guaranteed a high performance from Canadian solar panels. They have been designed and optimised for exactly this.
They will give you a good chance to generate a significant amount of energy from your solar system.
Most solar panel manufacturers will provide a 10 year product warranty. Canadian solar panels offer a 25 year product warranty on the HiKu module.
This is double than the average, which can go a long way. You're pretty much guaranteed to get double the amount of every over the 25 year period because your panels are covered. The importance of long warranties is that it shows the confidence companies have in their products.
Short warranties may suggest that the solar panels won't last for as long as wanted.
For performance, Canadian solar provides 25-30 year warranties. This again shows how these solar panels are designed to perform a long time and would be a good investment. 
A new test was conducted in 2020 for a n-type multi-crystalline silicon solar panel that beat the world record for most efficient panel.
It came in at 23.81% efficiency compared to the previous record of 22.6%.
Efficiency is measured by how well the solar panel will convert sunlight into energy. Having a solar panel with high efficiency is what you want.
For this reason, Canadian solar panels get a high score. With their latest technology they are stamping their name in the industry with highly efficient solar panels. 
3.5% lower levelised cost of electricity
Dual cell design - more energy output
Operate at lower temperature
Dual modules design - helps with shading
So here you have it. Your complete review on Canadian solar panels.
To conclude on our review we want to definitely say that for the price, and the warranties you get these solar panels are a good investment for Australians.
They certainly have a bright future ahead and we look forward to seeing Canadian solar start to take higher ranks.
It would be a wise investment to install Canadian solar panels on your roof! So next up, let's talk about Canadian solar Vs Jinko solar panels…
Now that we have given our knowledge, what are your opinions on Canadian solar?
Luke Cove
Managing Director
Lightning Solar & Electrical